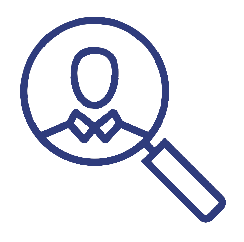 About Pete
Prior to running my own thriving business as an executive coach and training facilitator, I spent two decades in the healthcare industry. In the early 1990's, I was on the forefront of the AIDS education and prevention movement. Working with a statewide non-profit, I provided educational outreach, facilitated trainings, ran a foodbank and hot meal delivery program, facilitated support groups and helped establish a housing program. It was during this time that I first utilized my program development and management skills, creating and implementing two new outreach programs and managing up to 75 people.<
I went on to complete a master's degree in Social Welfare from the University of California at Berkeley, graduating with honors. I worked with various populations, including the homeless, the incarcerated, the chronically mentally ill and those in crisis. My work was focused around using cognitive behavioral techniques to help people set concrete goals and move toward measurable change within a set period of time. I also designed and implemented a behavior change program, ran that program, and managed its staff for the 11 years of its existence.
After working with some of the most challenged populations in the country, and having significant success, I chose to bring my leadership experience and behavior change expertise to the corporate world. I now draw on my insight, empathic approach, and two decades of proven success to help people make significant, meaningful and lasting change in their lives.
I have still kept my "foot in the door" of working with the disadvantaged, however, as a board member for The Gamble Institute, a non-profit dedicated to helping the formerly incarcerated get college educations.
My father was in the State Department and I was born in Thailand. I spent my earliest years overseas and my adolescence in the Washington, D.C. area. I now live in the San Francisco Bay Area, where I have been a happy East Coast transplant for more than 20 years.